Venue

Cognition and Ontologies Symposium 2017 (CAOS) is a part of the Artificial Intelligence and Simulation of Behaviour (AISB) Convention, organized by the Society for the Study of Artificial Intelligence and Simulation of Behavior, University of Bath, UK, on the 18-21 of April 2017.


University of Bath

University of Bath is one of the two large universities in Bath, located in Claverton Down, on the east side of Bath. It has fifty-year tradition of excellence in teaching and research and consists of four faculties and two research institutes. The achievements of its academics are rewarded nationally and internationally.
The University of Bath is known for hosting of conferences and contests (of which we can mention ACM International Collegiate Programming Contest (ICPC), CSCT Summer Showcase 2017), promotion of women in science and gender equality.
AISB is organized by the Faculty of Science, Department of Computer Science and its chairs are: Dr. Joanna Bryson, Dr. Marina De Vos, Dr. Julian Padget.


Getting there
University of Bath has very good public transport links. The easiest way to arrive there is by train or by bus.


By train
The nearest train station is Bath Spa.


By bus
There are a number of frequent bus services available. The U1, U18, X18, U10, 20A and 20C services all start and terminate at the centre of campus, and travel through the city centre.


By car
One notice for those arriving by car: GPS coordinates are latitude 51.378344, longitude -2.325202.
Important to say is that the main entrance to the campus is accessed via Norwood Avenue (BA2 7BA), not Quarry Road.
There is also parking for motorcycles and electric vehicles, with charging points.
There are cycling and walking routes to the university and taxis are located in front of the train station and the university.
DisabledGo provides access information for campus and facilities including information on parking, wheelchair points and lifts.


City of Bath

Bath is a city in a county of Somerset, England. It lies in the valley of River Avon and it is known for the thermal spa baths built by the Romans that gave city the name. It is a UNESCO World Heritage (since 1987) thanks to its significant Roman remains and Georgian and Neo-classical architecture. Most of the building are made from the local golden-coloured Bath Stone. City has two universities: University of Bath and Bath Spa University.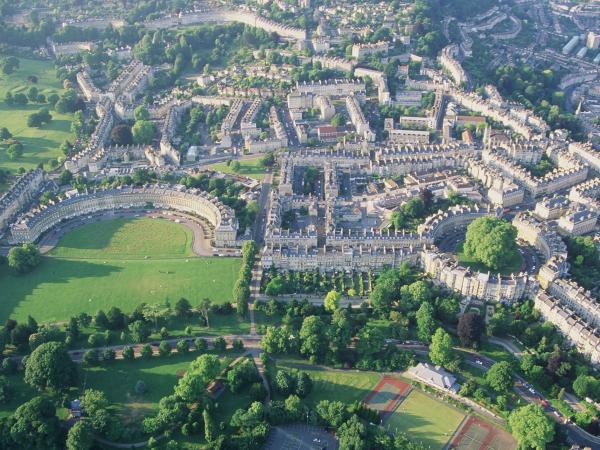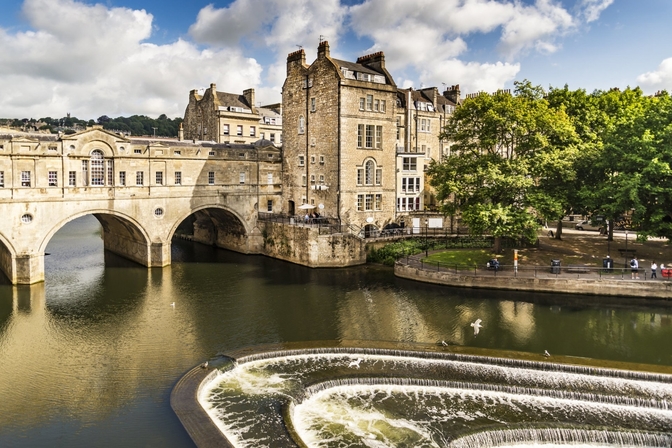 Culture

Teater life is very vivid, as there exist five teaters with international companies and directors coming every year. It has several museums like Museum of Bath Architecture, Victoria Art Gallery, Museum of East Asian Art, Holburne Museum, Jane Austen Centre, Fashion Museum and Herschel Museum of Astronomy. The city holds the annual International Music Festival, Film Festival, Beer Festival and Bard of Bath competition.


Food

You should not miss to taste some of many local delicacies like: Bath Bun (sweet pastry), Bath Olivers (biscuits), Bath Soft Cheese and Bath Gin. English Breakfast is always a good choice and it is served long after a breakfast time. Bath has plenty of restaurants, cafes, bars and tea places where one can enjoy. Here is a link for Eating Out Guide:
http://visitbath.co.uk/eating-and-drinking/eating-out-guide


Sites to visit
The day off is a great opportunity to visit some of wonderful sites nearby Bath. Day trip to Stonehenge, Cheddar, Bristol or Castle Combe can be easily organized with the help of http://visitbath.co.uk/


Climate

It is generally wetter and milder than the rest of the country and has annual mean value of 10 °C. In April it is approximately between 4.6 °C and 13.3 °C.